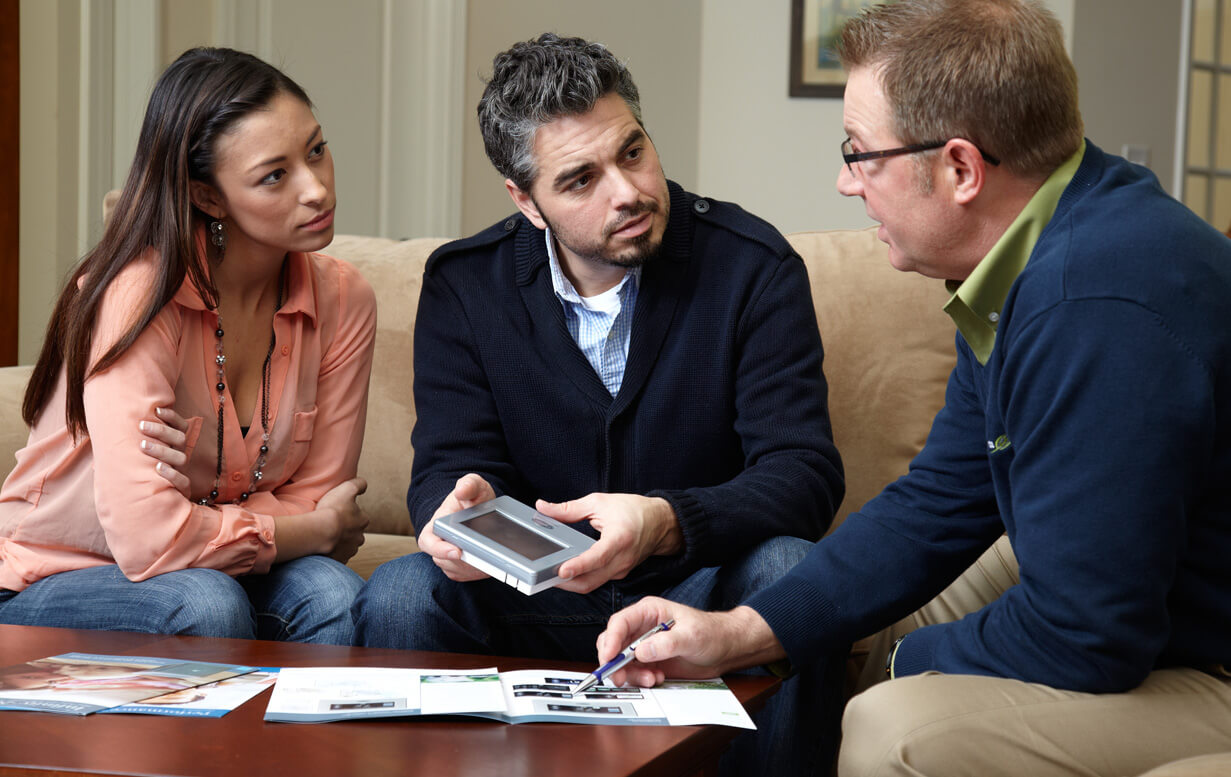 All Seasons Service Plan Maintenance Agreements will save you money on heating and air conditioning.
The benefits include:
More savings: Save on service and energy bills by running unit at optimal efficiency
Less worry that you may break down during peak season
Priority service (both routine and emergency)
A 10% discount on all repairs
No additional charge for overtime or emergency calls
And much more!
Service Maintenance Agreement Benefits:
(The following benefits are included free of charge upon purchase of a Service Plan)
High Performance Tune-ups. Recommended by manufacturers and utilities alike, regularly scheduled maintenance on your heating and air conditioning system can reduce breakdowns and lower utility bills.
Priority Service. As a Service Partner, you are our priority! You can jump to the head of the line when you call, and your job will be scheduled ahead of others. This applies to both routine and emergency calls.
100% Satisfaction Guarantee. We promise your complete satisfaction—GUARANTEED. If you're not fully satisfied, let us know, and we'll make it right.
10% Discount. You will receive a 10% discount off the bottom line for our heating and air conditioning services for as long as our Service Partner relationship remains in effect.
Transferable. Your Service Partner agreement can either be transferred to your new home (within our service area) or to the buyer of the home you are selling—your choice!
Warranty. As a Service Partner, all repairs come with an extended warranty of two years.
No Emergency Service Fees. If you are in need of emergency service, no matter what time of the day or night, you will not pay an overtime fee. You will receive the same quality service as always but pay only the standard pricing.
Trusted Professionals. Our technicians are not only trained to take care of your equipment but also you and your home. You'll take comfort in knowing our technicians wear clean uniforms and are background checked and drug tested as well as trust certified for your safety and protection.
Ongoing Safety Inspections. Your peace of mind is our goal. We will assess your home's heating and air conditioning systems to ensure they are in safe operating condition. You'll receive a detailed report of our findings, and we'll explain any concerns. We'll alert you to potential emergencies before they become disruptive problems.
Annual Renewal Notices. Our policy, as a courtesy, is to send you a reminder of your renewal annually (by mail or email). Our friendly support staff will assist you in scheduling your annual Service Plan renewal inspection when you choose to renew.